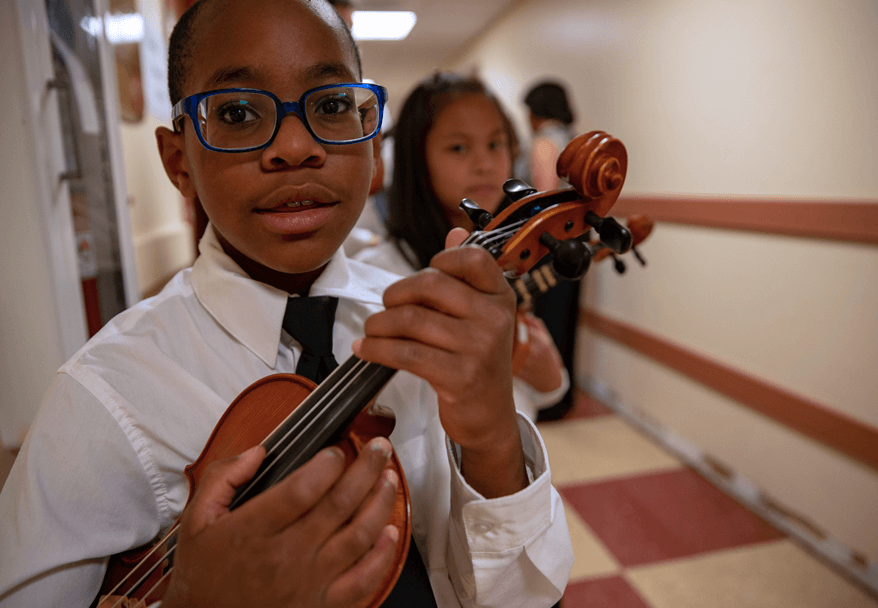 IN URBAN AREAS ACROSS THE COUNTRY, community music schools realize a broad mission of music education for all through a multitude of programs. These beloved institutions — some more than a century old — provide as many roles in the lives of those they touch as there are kinds of students who attend them. For many, a community music school is the place to pursue music beyond opportunities offered at home, school, or church; where they can meet others like themselves with common interests, struggles, hopes. It can be a safe place where they know they will meet friends. It can be the place where their dreams come alive.
This effort is founded on the Richmond Symphony's 60-year-old youth orchestra program — acclaimed throughout the region — and on its long and multifaceted partnerships with Central Virginia's public school music educators. It is our hope to build your community music school together with you. Together, we will dream the school that brings all kinds of music to all people, from childhood to adulthood. Together, we will build the school that will realize this dream for generations to come.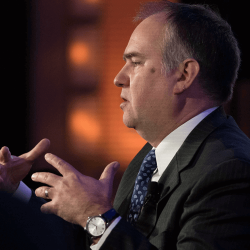 Walter Bitner
Director of Education & Community Engagement
RSSoM STAFF
Walter Bitner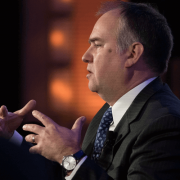 Musician and writer Walter Bitner is the Director of Education & Community Engagement for the Richmond Symphony. He has led a multi-faceted career as a teacher and performer; Walter is a multi-instrumentalist and singer, teacher, arranger/composer, and conductor. He has performed and studied a wide variety of music from nearly all periods of the Western art music tradition, rock, and jazz on piano, harpsichord, lute, recorder, and as a singer.
His teaching career from 1991 – 2014 spanned public and private schools in New York, Florida, and Nashville — from Kindergarten through 12th grade — and included a broad array of music education formats including general music, choir, strings, piano, and music theory. He taught at alternative and progressive schools, traditional college preparatory schools, and a public arts magnet high school. He is Conductor Emeritus of Music City Youth Orchestra, which he founded and directed from 2007 – 2012.
From 2014 to 2019, he served as Director of Education & Community Engagement for the Nashville Symphony, where he established the award-winning Accelerando program designed to prepare gifted young students of diverse backgrounds for pursuing music at the collegiate level and beyond.
Walter holds a B.A. from Charter Oak State College, CT, and he completed his teacher certification training in both vocal and instrumental music at Belmont University in Nashville. Walter speaks regularly about music, education, and diversity, equity, and inclusion at regional and national conferences, and he writes extensively on these topics for national magazines, professional associations, and on his website Off The Podium at walterbitner.com.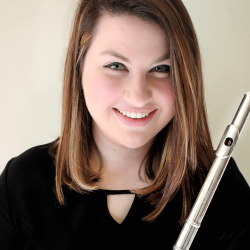 Jennifer Tobin
Assistant Director of Education Youth Orchestra Manager
RSSoM STAFF
Jennifer Tobin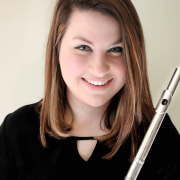 Jennifer Tobin is a recent graduate of McGill University in Montreal, Canada, where she earned a Master's degree in flute performance. While at McGill, she performed with the McGill Symphony Orchestra, advised undergraduate music education students as a teaching assistant, and initiated the school's first ever Flute Day, bringing together international artists for master classes and workshops. Concurrent to her studies, Jennifer also earned an executive graduate certificate in social entrepreneurship from the Global Leaders Program (GLP), which aims to use music as a means of social change. In January of 2020, Jennifer co-organized and taught at a flute festival in Santiago, Chile, completing GLP fieldwork as one of 45 international cohort members. She has previously honed her studies in programs at the Eastman School of Music, Carnegie Mellon University, Orford Music Academy in Quebec, and at the Conservatoire Paul Dukas in Paris. Jennifer has performed professionally as a member of the Eastern Wind Symphony and Harrisburg Symphony Orchestra.
A New Jersey native, Jennifer holds a Bachelor's degree in music education from The College of New Jersey (TCNJ), where she graduated as valedictorian in 2014. She enjoyed a career in public school education as a middle school band director in Edison, NJ. Jennifer has coached chamber ensembles, marching band sectionals, and maintains an active private flute studio.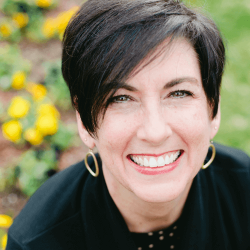 Marcey W. Leonard
RSSoM Program Manager Community Partnerships Manager
RSSoM STAFF
Marcey W. Leonard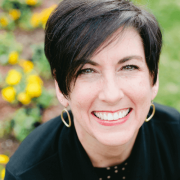 Marcey W. Leonard, a Richmond, VA native, has been the Admissions Assistant for VCUarts Music since January 2017. Marcey holds a Bachelor of Arts in Music with a concentration in arts business and development from Virginia Commonwealth University (2019) and loves that with her work, she can give back to the department and community that gave so much to her. Besides communicating with prospective students and their parents during the admissions/audition process, Marcey organizes and produces VCUarts Music Shadow Days, a recruitment program designed to help prospective students get a glimpse of life as a VCUarts Music student. In addition, she helps current students navigate the "day-to-day" of college life in the music department with support and encouragement.
In early 2020, Marcey was appointed Dean of Students for Wintergreen Music. With the restrictions imposed by the pandemic, Marcey became part of the team that created and managed the innovative Wintergreen Music Online Community. In this reinvented role, she assisted with concert operations, program proofing, and social media planning and monitoring. Previously, she worked as a supervisor for Kings Dominion's Festival of Music, and for 14 years as Camp Administrator/Co-Director for Mid-Atlantic Camps, Inc. She administered the Greater Richmond Youth Wind Ensemble (GRYWE) at its inception and was co-director of the VCU Honors High School Music Institute. She began playing the flute at age 10, performs regularly at churches and other venues in the Richmond area, and is a member of Commonwealth Winds.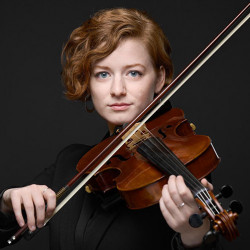 Anita Williams
Education Coordinator
RSSoM STAFF
Anita Williams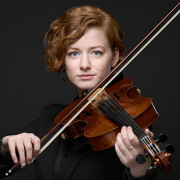 Anita Williams is a violist, educator, and arts administrator passionate about making arts education more accessible. She holds a BM in viola performance from Shenandoah University where she studied under Doris Lederer, and is currently working towards a MS in Performing Arts Leadership Management. As a performer, Anita is passionate about expanding the classical music canon, and works extensively with young composers through commissions and reading sessions. She also enjoys musical theatre, and has been a member of the pit orchestra for the Shenandoah Summer Music Theatre (SSMT) since 2017.
As a member of the RSSoM team, Williams works primarily with the Youth Orchestra Program through operations and administrative support. She also acts as the Youth Orchestra Librarian -maintaining the music collection, as well as preparing and distributing music across all ensembles for each concert cycle. Prior to joining the RSSoM team, Anita served several positions in administrative capacities for the arts, namely within patron services at SSMT and in education with partnerships with the Shenandoah Conservatory Arts Academy.
Anita continues to be an active educator outside of RSSoM. She particularly enjoys coaching young string ensembles and leading sectionals for middle schools, high schools, and youth orchestras. Anita maintains a private studio of violin and viola students, and strives to make music making a joyful experience while pushing for technical excellence.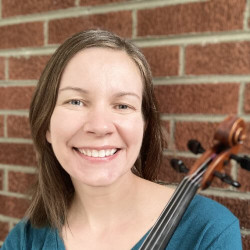 Caitlin Barry
Project Manager & Lead Instructor, Youth Community Strings
RSSoM STAFF
Caitlin Barry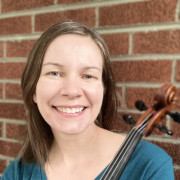 Caitlin Barry is Project Manager and Lead Instructor for the Richmond Symphony's new Youth Community Strings program, which launches Fall 2023. A violinist and music educator, she brings nearly two decades of teaching experience to her position. Caitlin began playing the violin, learning the Suzuki method, at age five. She received her degree in Music Education from VCU, also completing Suzuki Teacher Training. She started teaching violin privately while in college and has run a successful Suzuki violin studio since. She has also had teaching experiences in both public and private school programs. Caitlin launched a sought-after violin program at Patrick Henry School of Science and Arts from 2015 through 2018. Previously, Caitlin taught Music Together classes for Richmond Public School Preschools, working with nearly 300 children each week.
An active performer, Caitlin performs with RVAStrings, an ensemble composed mostly of string teachers in the Richmond area. She also plays fiddle with her brother, singer-songwriter and frontman for the band AVAIL, Tim Barry. Caitlin's two daughters are learning to play the violin. Daughter Grace has played in the Richmond Symphony Youth Orchestra Program for the last three years.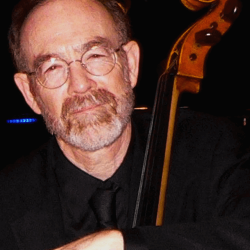 Neal Cary
Steering Committee
Neal Cary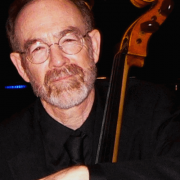 Neal Cary, a graduate of Catholic University and Juilliard, is Principal Cellist with the Richmond Symphony, Williamsburg Symphony Orchestra, and the Eastern Music Festival (Greensboro, NC). Neal has also performed as a member of the All-Star Orchestra, an orchestra comprised of some of the finest musicians in the United States. An avid chamber musician, he has been a member of the Richmond Chamber Players since 1989.
Previous to moving to Richmond, Neal was Co-Principal Cellist of the Kansas City Philharmonic, and Assistant Principal Cellist of the Tulsa Philharmonic, San Antonio Symphony, and the Denver Symphony Orchestra.
A former adjunct faculty member at Virginia Commonwealth University, Neal has been a member of the performing artist faculty at the College of William and Mary since 1991. In addition to his teaching at the collegiate level, he maintains a large private teaching studio, working with cellists of all ages and abilities.
In addition to his musical endeavors, Neal has worked as a civil rights activist for over 35 years (primarily related to atheist issues). In his role as chairperson of American Atheists, he has also worked to expand racial, sexual orientation, and gender identification diversity on both the board and staff.
Neal is married to Catherine Cary, a violinist in the Richmond Symphony. They have two children: daughter Emma, a cellist, and son Alan, a pianist and violinist.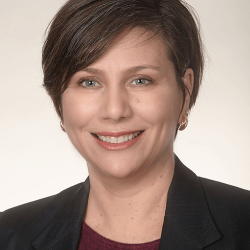 Sandra Chase
Steering Committee
Sandra Chase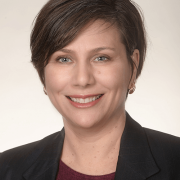 Sandra Chase is a 1991 graduate of St. Bonaventure University in Western New York, with a major in Economics and a minor in French.
A native of Glens Falls, NY, Sandra has lived in Richmond for the past 28 years. She has spent her entire career in the insurance industry, a majority of that time with Markel Corporation. In 2021, Sandra will celebrate her 25th anniversary with Markel. She has spent the last 21 years in fixed income investments, where she currently leads the team as Senior Director.
Sandra lives in western Henrico with Pete, her husband of 24 years. She has two children at Virginia Tech: Ben, a music technology major, and Josie, a music education major. She serves on the Board of the Directors for the Richmond Symphony.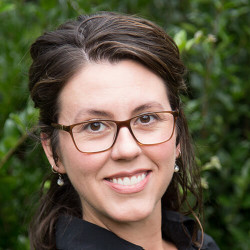 Leslie Dripps
Steering Committee
Leslie Dripps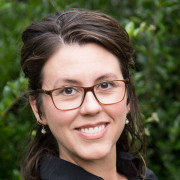 Leslie Moruza Dripps has been a member of the Richmond music education community since 2003, teaching for Richmond Public Schools, Hanover County Public Schools, and now in the non-profit sector. She is passionate about equitable access to music opportunities for all students, and advocates for voice science-informed singing instruction at every level. Leslie has taught choral and general music at the elementary, middle, high school and adult levels, from public school to church settings, and maintains a private voice studio.
Leslie also provides music education consulting to a variety of public schools, independent schools, and museums and will teach you to sing unless you are very, very careful. She is also a published composer and performer with international commercial and film credits with her band "Moruza", and frequently serves as clinician and adjudicator at choral festivals throughout the state. Leslie is a strong proponent of work-life balance for musicians and their students, and she practices what she preaches, spending ample time in the garden. Leslie serves in leadership for the Virginia chapter of the American Choral Directors Association, and is the Executive and Artistic Director of City Singers Youth Choirs.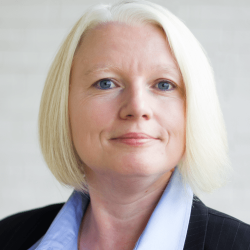 Sandy Goldie
Steering Committee
Sandy Goldie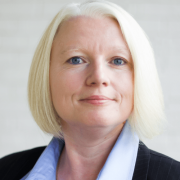 Sandy Goldie is Director of Music Education at Virginia Commonwealth University, President of Virginia Music Educators Association Higher Education Division, and serving as immediate Past President of the Virginia Chapter of the American String Teachers Association as the author of two popular books on string teaching and instruments. She is an active guest conductor/adjudicator and orchestra clinician across the United States. She is a frequent presenter at state, national, and international music education conferences such as Midwest, NAfME, ASTA, VMEA, ISAME, and TMEA. She takes great joy in working with the students of the Richmond Symphony Youth Concert Orchestra.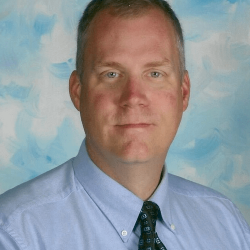 Allen Hall
Steering Committee
Allen Hall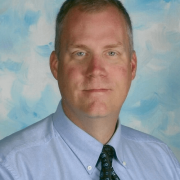 Allen Hall is a retired music teacher with 32 years in the classroom. He currently serves as the Executive Director for the Virginia Music Educators Association. He is also an active clinician, adjudicator, and private lesson instructor across the Commonwealth and lives in Montpelier with his wife Merry Beth and a brown dog of questionable origin.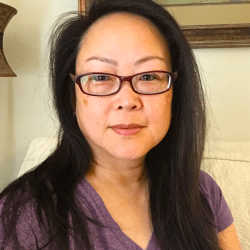 Nancy Lo
Steering Committee
Nancy Lo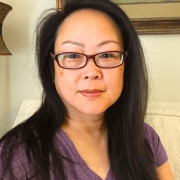 Nancy J. Lo transplanted to Richmond from Hawaii after high school via several years in New York City studying fashion design. In her second career, she graduated in 2004 with her bachelor's degree, Summa Cum Laude, from Virginia Commonwealth University (VCU), with a double major in Social Work and Psychology. She earned her Master's degree in Social Work with a Certificate in Aging in 2007, also from VCU. As a William Randolph Hearst Scholar, Nancy is dedicated to advocating for senior citizens. During her graduate program, she interned at the Virginia Department for the Aging. Since 2007, she has been employed as the Virginia GrandDriver Coordinator with the Department for Aging and Rehabilitative Services. In that capacity, she is responsible for overall program management of the Virginia GrandDriver initiative.
She discovered the Richmond Symphony Youth Orchestra Program for her son, who has a keen interest in performance after starting piano at age six and viola at age ten. He intends to major in music upon graduating high school.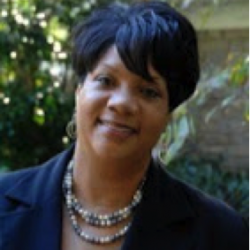 Suzanne Mallory-Parker
Steering Committee
Suzanne Mallory-Parker
Suzanne Mallory-Parker recently served as the Local Program Director for Turnaround Arts: Richmond, a partnership program of the John F. Kennedy Center for the Performing Arts and Richmond Public Schools. She received her Bachelor's Degree in Music Education and Master's Degree in Educational Leadership both from Virginia Commonwealth University. During her tenure in the public schools of Virginia, she served as a choral/band director for 18 years and as Instructional Specialist for the Performing Arts for 15 years, retiring from Chesterfield County Public Schools in 2010 after 32 years of service.
Most recently, she has worked in the nonprofit sector for the Richmond Performing Arts Alliance (formerly CenterStage) as Associate Director of Education and the Richmond Symphony as Community Partnerships Manager. In addition, she has served as a guest clinician, adjudicator, and conductor for choral festivals, schools, and churches. She is an accomplished oboist and played with the Petersburg Symphony Orchestra for many years. In recent years, she was appointed to the Virginia Department of Education Advisory Committee for Career and Technical Education and serves as an advocate for arts education.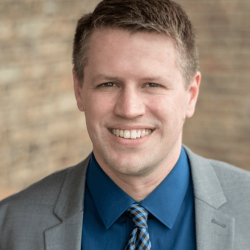 Logan Massey
Steering Committee
Logan Massey
Logan Massey is currently the Director of Individual Instruction at the Levine School in Washington, DC. He previously served as the Assistant Director of Education for the Richmond Symphony where his primary role was overseeing the Youth Orchestra Program including its five ensembles, five conductors, and 250 students. Prior to moving to Richmond, Logan worked overseeing instrumental music programs at the Merit School of Music, a community music school in downtown Chicago whose mission is to transform lives by removing barriers to high quality music education. Logan hopes to bring his vast experience in the community music world to help support and nurture the growth of the Richmond Symphony School of Music. Logan holds a Bachelor of Music degree in Music Education from James Madison University and a Master of Music degree in Trumpet Performance from DePaul University.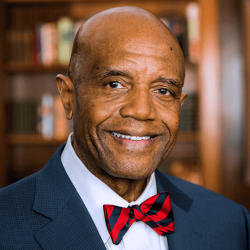 Ronald Crutcher
Advisory Board
Ronald Crutcher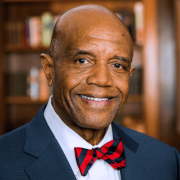 Dr. Ronald Crutcher was born in Cincinnati and began studying the cello at age 14 with Professor Elizabeth Potteiger at Miami University in Ohio. As a Woodrow Wilson and Ford Foundation Fellow, he studied at Yale University with renowned cellist Aldo Parisot and became the first cellist to receive the doctor of musical arts degree from Yale. The recipient of a Fulbright Fellowship, Dr. Crutcher continued his studies in Germany with Siegfried Palm and Gerhard Mantel. He made his Carnegie Hall debut in March 1985.
A former member of the Cincinnati Symphony Orchestra, Dr. Crutcher has performed numerous recitals in the United States, Europe, and South America and has recorded for Austrian and German radio. For almost 40 years, he performed in the USA and Europe as a member of the Klemperer Trio.
Dr. Crutcher has written extensively about the performing arts and has served internationally as a consultant for numerous music and fine arts programs. He has served on the boards of the Boston, Cleveland, and Austin symphony orchestras and currently is a member of the Board of the Richmond Symphony and the Board of Advisors for the Sphinx Organization. He is also a past president of Chamber Music America.
Dr. Crutcher currently serves as the tenth President of the University of Richmond, having previously served for ten years as President of Wheaton College in Massachusetts. A national leader in higher education, he currently sits on the boards of the Association of American Colleges and Universities and the American Council on Education.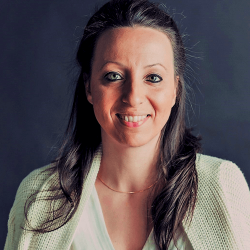 Valentina Peleggi
Advisory Board
Valentina Peleggi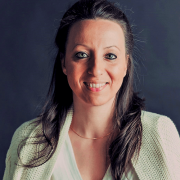 Valentina Peleggi is Music Director of the Richmond Symphony.  Described by the BBC Music Magazine as a "rising star," Valentina has led orchestras from around the world, including the Royal Philharmonic Orchestra, BBC National Orchestra of Wales, and the Baltimore Symphony Orchestra, and will shortly release her first CD on Naxos.
Originally from Florence, Valentina was the first Italian woman to enter the conducting program at the Royal Academy of Music in London, and more recently was honored with the title of Associate. Currently Guest Music Director with the Theatro São Pedro in São Paulo, Brazil, Valentina was Mackerras Fellow with the English National Opera from 2018 – 2020 and previously served as Resident Conductor of the São Paulo Symphony Orchestra and Principal Conductor and Artistic Advisor of their professional symphonic chorus. She won the 2014 Conducting Prize at the Festival Internacional de Inverno Campos do Jordão, a Bruno Walter Foundation Scholarship at the Cabrillo Festival of Contemporary Music in California, and the Taki Concordia Conducting Fellowship 2015 – 2017 under Marin Alsop.
Valentina is represented worldwide by Intermusica.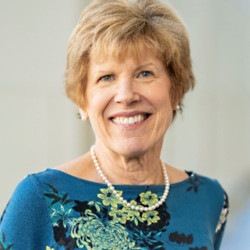 Pam Schneller
Advisory Board
Pam Schneller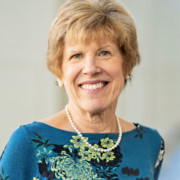 As Senior Associate Dean of Blair Academy at Vanderbilt, Pamela Schneller oversees the program's 800 precollege and adult students. Pam directed a wide array of choirs at the school for 20 years, and founded five of the school's nine choirs. Passionate about music education, she has created community partnerships with area public and private schools and retirement communities. She was a member of the Nashville Symphony Accelerando Program Advisory Council under the leadership of Walter Bitner. Currently a member of the Nashville Symphony Education and Community Outreach committee, Blair Academy's partnership with Accelerando includes hosting Internet2 coaching sessions for Accelerando students with New World Symphony fellows and a Town Hall Masterclass with Michael Tilson Thomas.
COVID-19 has opened a window for schools like RSSoM and Blair Academy to pursue an aggressive virtual platform of music education. Blair's online platform enables local students without transportation to participate. Students all over the world may learn from high-quality faculty. Students from eight states and seven countries in Central and South America are enrolled in Blair programs. For senior adults, online classes in theory, history, and songwriting have been a great addition to life at home. Under her guidance, Blair Academy created an active program of Zoom concerts for seniors in their homes and retirement centers. The virtual platform is an ideal way for schools like RSSoM to reach out and serve the broader community, and Pam is honored to be part of this exciting new school.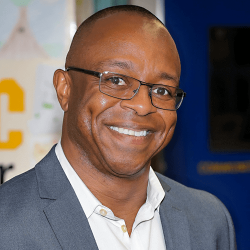 Lecolion Washington
Advisory Board
Lecolion Washington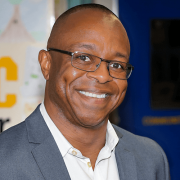 After over 20 years as a performing musician, 15 years as a music professor, and ten years as an arts administrator, Lecolion Washington has established himself as a leader for the next generation of arts entrepreneurs. He has been a staunch advocate for the relevance of music as an agent for social change.
Lecolion is the Executive Director of Community Music Center of Boston. Prior to moving to Boston, Lecolion was the Co-Founder/Executive Director of the PRIZM Ensemble in Memphis from 2009 – 2017, and he was the founder of the PRIZM International Chamber Music Festival. In 2015, he was named as one of the Memphis Business Journal's Top 40 Under 40. He was selected as a 2019 Musical America's Top Professional of the Year: Innovators, Independent Thinkers and Entrepreneurs; celebrated as a 2020 Boston HUBWeek "Change Maker;" and he is the 2020 Chamber Music America Conference Planning Committee Chair.
As a bassoonist, Lecolion has performed solo recitals and master classes at colleges and universities all over the world. He has been a featured solo and chamber musician throughout the US, Brazil, South Africa, Canada, and Switzerland, among others. As an orchestral musician, Lecolion has performed as Guest Principal and/or Co-Principal Bassoon with orchestras such as the Orpheus Chamber Orchestra, Iris Orchestra, and Sphinx Symphony Orchestra. He served on the faculty of the Stellenbosch International Chamber Music Festival in South Africa from 2006 – 2013. His CD entitled Legacy: Music for Bassoon by African-American Composers was released on the Albany Records label.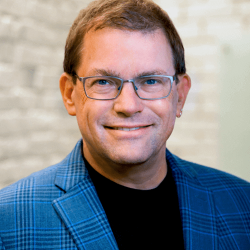 Lee Whitmore
Advisory Board
Lee Whitmore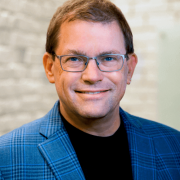 Dr. Lee Whitmore is a music, audio, and creative digital media thought leader for education and industry. With a career that spans three decades, his professional assignments have included leadership positions at Avid and Sibelius, Korg USA, the GRAMMY Music Education Coalition, Berklee College of Music, and Columbia University Teachers College. Because it changed his life, Lee is a vocal advocate for access to music and related arts for all young people.
Lee is an author, educator, public speaker, and industry and education executive. Some of his recent writing includes pieces for the Inter-American Development Bank and the Washington Post. As founder of Synchronized Strategy, Lee helps music, arts, education, and technology companies and nonprofits create transformative success. He is also an advisory board member for the Bob Moog Foundation and the Richmond Symphony School of Music.
Learn more about Lee at his LinkedIn page, and contact him at twitter.com/whitmorel.