MUSIC IS A PERFORMING ART, and these demands are presented in the context of the rehearsal process. As students work with their music teacher over a prolonged period of time, they become accustomed to this process as they apply it to a constantly expanding repertoire. Carefully chosen by the teacher to present appropriate new challenges, the selected material develops their musical and technical skill sets, their knowledge and understanding of the art form, and perhaps most importantly, their own awareness of themselves as artists, as human beings, and as learners.
Guiding each musician down their path towards self and sound becoming intertwined into a new, living creation, existing only in the moment, is a journey of discovery, magic, and awareness of the infinite.
—Neal Cary
Principal Cello, Richmond Symphony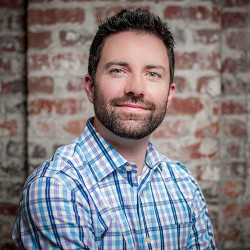 Justin Alexander
Percussion
Justin Alexander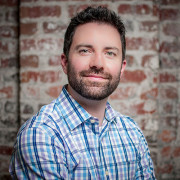 Justin Alexander currently serves as Associate Professor of Music and Director of Percussion Studies at Virginia Commonwealth University. A dynamic and versatile percussionist, Justin has performed throughout the United States and the world, with performances in Belgium, Australia, Sweden, Costa Rica, and The Dominican Republic.
As a percussionist who started on the drum set, Justin's creative work has revolved around this instrument. He has commissioned and performed new works for the instrument in concert and chamber music settings while also centering the drum set in his teaching curriculum. His early affinity for both popular and classical music has enabled him to move between genres and styles effortlessly, as evidenced in his recordings and performances with an eclectic range of musicians and ensembles, from sound artist Stephen Vitiello to the GRAMMY-nominated Richmond Symphony.
An Aspen Music Festival alum, Justin has performed with The Florida Orchestra, The Richmond Symphony, The Arkansas Symphony, and has held the role of Principal Percussionist with the Wintergreen Summer Music Festival since 2015.
Justin's recent interests have explored the role of non-western percussion traditions in the percussion studio. He is currently studying Carnatic and Hindustani music with Erode Nagaraj and Shawn Mativetsky, respectively. His interest in and commitment to into an integrated approach to non-western traditions in the percussion studio has led to a presentation at the 2018 National Conference on Percussion Pedagogy as well as a co-authored article in Percussive Notes (2020).
As a member of the Percussive Arts Society, Justin has presented at PASIC 2014 and 2018, published articles in Percussive Notes, and currently serves on the PAS World Percussion Committee.
Justin holds the Doctor of Music Degree in Percussion Performance from The Florida State University. His primary teachers include Dr. John W. Parks IV, Dr. Blake Tyson, and Prof. Leon Anderson. He is proudly endorsed by Pearl / Adams Musical Instruments, Zildjian Cymbals, Vic Firth sticks and mallets, Grover Pro Percussion, and Remo, Inc.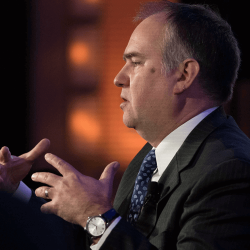 Walter Bitner
Director of Education & Community Engagement
Music Listening
Walter Bitner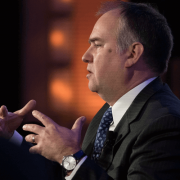 Musician and writer Walter Bitner is the Director of Education & Community Engagement for the Richmond Symphony. He has led a multi-faceted career as a teacher and performer; Walter is a multi-instrumentalist and singer, teacher, arranger/composer, and conductor. He has performed and studied a wide variety of music from nearly all periods of the Western art music tradition, rock, and jazz on piano, harpsichord, lute, recorder, and as a singer.
His teaching career from 1991 – 2014 spanned public and private schools in New York, Florida, and Nashville — from Kindergarten through 12th grade — and included a broad array of music education formats including general music, choir, strings, piano, and music theory. He taught at alternative and progressive schools, traditional college preparatory schools, and a public arts magnet high school. He is Conductor Emeritus of Music City Youth Orchestra, which he founded and directed from 2007 – 2012.
From 2014 to 2019, he served as Director of Education & Community Engagement for the Nashville Symphony, where he established the award-winning Accelerando program designed to prepare gifted young students of diverse backgrounds for pursuing music at the collegiate level and beyond.
Walter holds a B.A. from Charter Oak State College, CT, and he completed his teacher certification training in both vocal and instrumental music at Belmont University in Nashville. Walter speaks regularly about music, education, and diversity, equity, and inclusion at regional and national conferences, and he writes extensively on these topics for national magazines, professional associations, and on his website Off The Podium at walterbitner.com.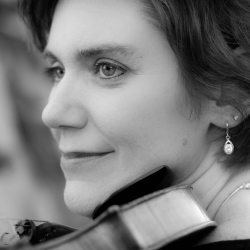 Alana Carithers
Chamber Music
Alana Carithers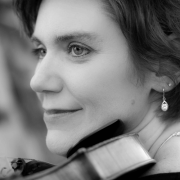 Alana Pritchard Carithers, violin, graduated in 1999 from Northwestern University with a double Master of Music degree in violin performance and pedagogy.
While in Chicago, she performed with the Civic Orchestra of Chicago and received her Suzuki certification with the renowned Betty Haag. She is a founding member of the MusiCorps program in Chicago, a grant-funded chamber music program to take music into the inner city schools and churches of the Chicago area. In 2005, she began Vivace!, a summer camp for students in the Richmond and Chesapeake areas. She began her orchestral career as the Associate Principal Second Violin of the Colorado Springs Symphony from 2000 – 2003. She was a member of the DaVinci String Quartet and the Hausmusik String Quartet, in addition to having a private teaching studio.
Alana has appeared as a guest soloist with the Bob Jones University Symphony Orchestra, Richmond Symphony Youth Orchestra, MasterWorks Festival Orchestra, and on the Millennium Stage at the Kennedy Center for the Performing Arts in Washington, DC. She has participated, programmed, and led chamber music, orchestral clinics, private lessons, and masterclasses throughout China, including at Sias University in Henan Province, and in Changsha, Hunan Province, Zhengzhou, Beijing, and Kunming. She has also done similar work at the University of the Nations in Kona, Hawaii. She plays several recitals each year throughout Virginia as a member of the Oberon Quartet in Residence at St. Catherine's School, and with the Atlantic Chamber Ensemble. She teaches in the Richmond area and has played with the Richmond Symphony since 2003.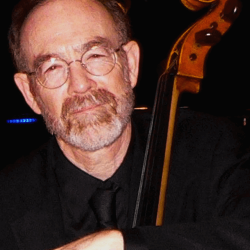 Neal Cary
Chamber Music
Neal Cary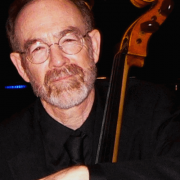 Neal Cary, a graduate of Catholic University and Juilliard, is Principal Cellist with the Richmond Symphony, Williamsburg Symphony Orchestra, and the Eastern Music Festival (Greensboro, NC). Neal has also performed as a member of the All-Star Orchestra, an orchestra comprised of some of the finest musicians in the United States. An avid chamber musician, he has been a member of the Richmond Chamber Players since 1989.
Previous to moving to Richmond, Neal was Co-Principal Cellist of the Kansas City Philharmonic, and Assistant Principal Cellist of the Tulsa Philharmonic, San Antonio Symphony, and the Denver Symphony Orchestra.
A former adjunct faculty member at Virginia Commonwealth University, Neal has been a member of the performing artist faculty at the College of William and Mary since 1991. In addition to his teaching at the collegiate level, he maintains a large private teaching studio, working with cellists of all ages and abilities.
In addition to his musical endeavors, Neal has worked as a civil rights activist for over 35 years (primarily related to atheist issues). In his role as chairperson of American Atheists, he has also worked to expand racial, sexual orientation, and gender identification diversity on both the board and staff.
Neal is married to Catherine Cary, a violinist in the Richmond Symphony. They have two children: daughter Emma, a cellist, and son Alan, a pianist and violinist.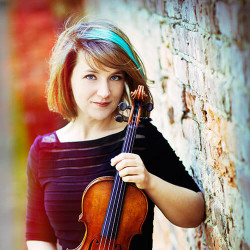 Treesa Gold
Music History
Treesa Gold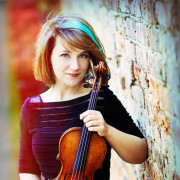 Treesa Gold is a vibrant performer in the Richmond area, performing frequently with the Richmond Symphony and recording with Spacebomb Studios. She is in the powerful string quartet, Rosette, a group that strives to make meaningful connections through music to diverse audiences. A great lover of opera and orchestra, she holds the position of concertmaster of the Opera on the James and a titled position with the Williamsburg Symphony. Before moving to Richmond, Mrs. Gold lived in New Orleans and was a member in the Louisiana Philharmonic Orchestra from 2004 to 2006.
Mrs. Gold is also a passionate Suzuki teacher with a strong belief in children's potential and its importance for the betterment of the world. She has been given the honor of teaching at many festivals, both nationwide and internationally. Treesa is married to double bass player, Matt Gold. In addition to classical music, they played together in the rock band, Goldrush, for six years. Treesa and Matt are also the happy parents to two children, Kit & Artemis.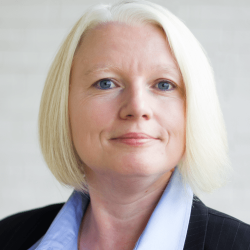 Sandy Goldie
Ensembles
Sandy Goldie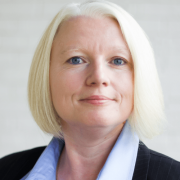 Sandy Goldie is Director of Music Education at Virginia Commonwealth University, President of Virginia Music Educators Association Higher Education Division, and serving as immediate Past President of the Virginia Chapter of the American String Teachers Association as the author of two popular books on string teaching and instruments. She is an active guest conductor/adjudicator and orchestra clinician across the United States. She is a frequent presenter at state, national, and international music education conferences such as Midwest, NAfME, ASTA, VMEA, ISAME, and TMEA. She takes great joy in working with the students of the Richmond Symphony Youth Concert Orchestra.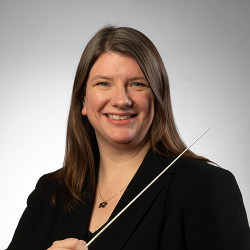 Melissa Jones
Ensembles
Melissa Jones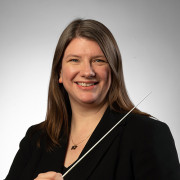 Melissa Jones is delighted to direct the Sinfonietta String Ensemble with the Richmond Symphony School of Music and its Youth Orchestra Program. She received music degrees from the Eastman School of Music and the University of Tennessee. She taught Strings in Hanover County Public Schools for sixteen years and is currently in her 3rd year as current director of Orchestras at Collegiate School in Richmond, VA. She has guest conducted for honors school programs in Virginia and has served as an adjudicator for state-wide orchestra assessments. Ms. Jones is especially driven to explore and appreciate a diverse set of music styles and genres as applied to our orchestral instruments. 
Ms. Jones maintains a private studio of violin and viola students and is an active musician in the Richmond scene. Her current musical project is performing with the local indie rock band, Timothy Bailey and the Humans; she enjoys being a violin playing human. She has participated in many album recordings and has performed with local and regional orchestras on violin and viola.  
Ms. Jones is a member of The National Association for Music Education, the Virginia Band and Director's Association, and the American String Teachers Association. Melissa resides in Ashland, VA with her husband, Aaron, and two sons, Charlie (4) and Ezekiel (23), where they enjoy spinning records, making up songs, and building epic lego creations.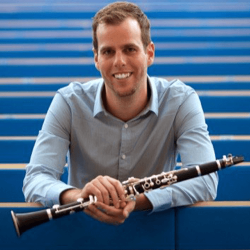 David Lemelin
Chamber Music
David Lemelin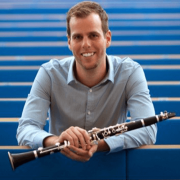 David Lemelin is currently Principal Clarinetist with the Richmond Symphony. Before joining the RSO, David was 2nd/E-flat Clarinetist with the Vancouver Symphony Orchestra and also previously served a four-year fellowship with the New World Symphony in Miami Beach.
In addition to performing, David regularly gives masterclasses and lessons at Virginia Commonwealth University, Richmond Symphony School of Music, and Williamsburg Youth Orchestras as well as having an active private studio.
David received his Master of Music from DePaul University in Chicago and his Bachelor of Music from McGill University in Montreal, both in Clarinet Performance.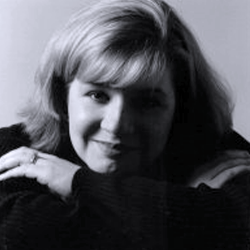 Dana McComb
Music Theory
Dana McComb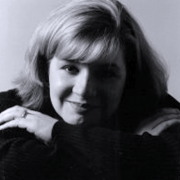 Canadian-born cellist Dana McComb has performed as a chamber musician, recitalist, and orchestral musician in venues across North America.
An avid teacher, Dana has held faculty positions at the Royal Conservatory of Music in Toronto and the Eckhardt-Gramatté Conservatory, and is currently on faculty at Virginia Commonwealth University and teaches privately in Richmond. She is the creator of the online theory program, "Theory is Fun RVA." Her students have represented the state of Virginia in the MTNA Competitions at the regional level for both the Junior and Senior String divisions, and at the Nationals Finals for the Junior level. They have performed at Carnegie Hall, performed as soloists with the Richmond Symphony and the Richmond Symphony Youth Orchestra, and have attended universities and music festivals around the world. Her students participate in all levels of the YOP program. Dana works regularly with the Richmond Symphony Youth Orchestra Program and the Youth Orchestras of Central Virginia, is sought after as a clinician in schools around Virginia, and has been a jury member of the state and regional level MTNA Competitions.
Dana holds Bachelor of Music and Master of Music degrees from the San Francisco Conservatory of Music where she studied with Irene Sharp and Bonnie Hampton, and an Associate Diploma from the Royal Conservatory of Music where she studied with David Hetherington.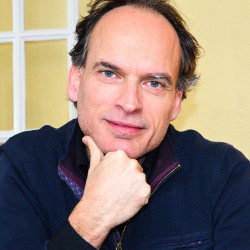 Daniel Myssyk
Ensembles
Daniel Myssyk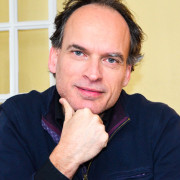 Professor Daniel Myssyk is the Assistant Conductor of the Richmond Symphony and Director of the Richmond Symphony Youth Orchestra. He has been Virginia Commonwealth University's Director of Orchestral Activities since 2007, and he has a well-honed passion for music education. In addition to his work at VCU, he is a regular collaborator with Senior Regional Orchestras, the All-Virginia State Orchestra, and the Hampton Roads Chamber Players, among others.
Daniel's approach to working with students combines quick problem-solving techniques with detail-oriented work, oftentimes peppered with a touch of humor. He finds this approach best to maintain the group's attention and willingness to try their best to accommodate the many challenges young musicians face in the process of making music in an ensemble setting.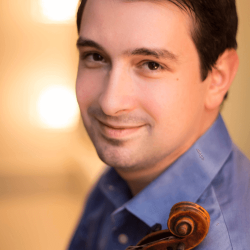 Adrian Pintea
Music Listening
Adrian Pintea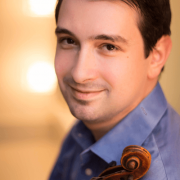 Romanian violinist Constantin Adrian Pintea has performed throughout Europe and the United States as a soloist and chamber music player. Adrian won his first national prize at the age of 12 and was a prize recipient at the Jeunesses Musicales and Remember Enescu international competitions. He was accepted at The Juilliard School for his undergraduate studies and, after completing his Bachelor's Degree, was awarded the Eugenia and David Ames Concertmaster Fellowship at the Mannes School of Music. He has performed regularly as a chamber player in major halls such as Alice Tully Hall, the Morgan Library & Museum, and Weill Recital Hall at Carnegie Hall.
Adrian has also participated in several music festivals, including the Breckenridge Music Festival, Mozarteum Academy in Salzburg, and the Texas Music Festival, where he was a prize recipient of the Cynthia Woods Mitchell Young Artist Competition. After completing his studies, Adrian joined the New World Symphony where he had the opportunity to serve as concertmaster under the baton of Michael Tilson Thomas and Esa-Pekka Salonen, among others. After being named Associate Concertmaster of the Richmond Symphony, Adrian opened a violin studio teaching intermediate to advanced students with a focus on music development and appreciation. He also works frequently with the Richmond Symphony Youth Orchestra Program coaching sectionals and ensemble rehearsals.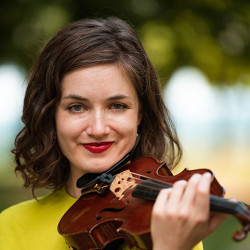 Ellen Cockerham Riccio
Music Listening
Ellen Cockerham Riccio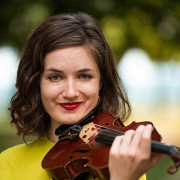 Ellen Cockerham Riccio has served as Principal Second Violin of the Richmond Symphony since 2009. Previously, she served as Principal Second Violin in the Canton (Ohio) Symphony Orchestra and in CityMusic Cleveland. According to the Commercial Appeal, Ellen's "exquisite" performance of Strauss' Ein Heldenleben as guest concertmaster of the Memphis Symphony in 2013 exhibited "an extraordinary range of expression."
In 2012, Ellen founded Classical Revolution RVA, the Richmond chapter of a global movement to bring classical music performances to non-traditional venues. By the time she resigned as Executive Director in 2018, the organization had grown to include over 300 musicians, produced more than 100 unique events, and established the annual Mozart Festival, a free, day-long event that brings live performances of Mozart's symphonies, operas, and chamber music to bars, coffee shops, and art galleries.
A native of Portland, Oregon, Ellen holds a bachelor's and a master's degree in violin performance from the Cleveland Institute of Music, where she was a student of William Preucil, former concertmaster of the Cleveland Orchestra.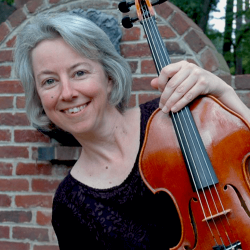 Molly Sharp
Chamber Music
Molly Sharp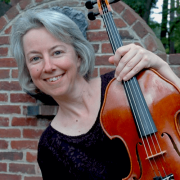 Molly Sharp, Principal Violist of the Richmond Symphony, teaches viola at Virginia Commonwealth University and was the violist of the Oberon String Quartet for 24 years. Molly is also the creator of VlaTutti, which provides resources for violists that elevate teaching, learning, and performing through the joy of collaboration.
A native of Fayetteville, AR, Molly received a Bachelor's Degree from Vanderbilt University/Blair School of Music, and her Master's Degree from the Cleveland Institute of Music.
A dedicated and experienced teacher, Molly is on the faculty of Virginia Commonwealth University. She has given masterclasses at the University of Virginia, Violapalooza at VCU, Texas Tech University, and the Chicago Viola Festival, as well as many public schools in the Central Virginia area. As a faculty member at String Odyssey, a camp administered by the Richmond Symphony and Virginia Commonwealth University, Molly regularly provides sectionals, private lessons, masterclasses, and chamber music coachings to all levels of students.
Most recently Molly created the Virtual Viola Group Warmup, which ran from March-August to keep violists world-wide motivated, connected, and playing throughout the quarantine.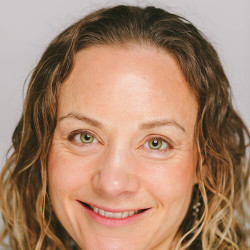 Jocelyn Vorenberg
Music Wellness
Jocelyn Vorenberg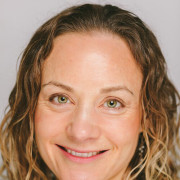 Jocelyn Vorenberg obtained her certification from AmSAT (American Society for the Alexander Technique, amsatonline.org), the largest professional organization of Alexander Technique teachers in the United States. Certified teachers complete 1600 hours of coursework. Jocelyn currently has a private practice and leads workshops in the Alexander Technique to children and adults. You can currently take online classes via Zoom for Violin or The Alexander Technique.
In addition to her passion for teaching online both the Alexander Technique and violin, Jocelyn has been a violinist with Richmond Symphony since 2003. She frequently plays solo and chamber music recitals with colleagues throughout the country.
She holds degrees from Interlochen Arts Academy, Rice University, and the Cleveland Institute of Music, and a doctorate from The Catholic University of America. Jocelyn has taught at Virginia Commonwealth University, Interlochen Summer Arts Camp, The Cleveland Institute of Music Preparatory Program, and The Eastern Music Festival in Greensboro, North Carolina.
When not performing or teaching (currently online), she enjoys being active in the pool, outside, and on a yoga mat. She is the lucky mother of 7-year-old twins, Avery and Campbell, and wife to Andy Vorenberg, a colorectal surgeon in Richmond, VA.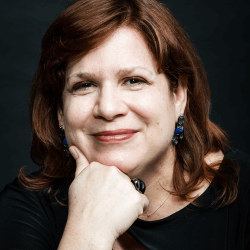 Lynette Wardle
Chamber Music
Lynette Wardle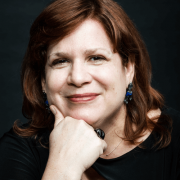 An orchestra harpist, chamber musician, recording artist, soloist, and teacher, Lynette Wardle enjoys a varied and rewarding career in music. She has been recognized for her "refined tone production and spot-on rhythmic sense." In addition to being the principal harpist of both the Richmond Symphony and the Albany Symphony, she performs regularly with the New Jersey Symphony Orchestra and the New York City Chamber Orchestra. She is on the harp and piano faculty at Riverdale Country School, and loves being involved with coachings, sectionals, and side-by-side experiences with all of these orchestras. Sharing helpful tips and experiences merges the practice world with real-life performing skills. These kinds of experiences make lasting impressions and provide tools for success. Lynette holds a Masters Degree in Orchestral Performance from Manhattan School of Music, and is grateful to all of her amazing teachers and coaches.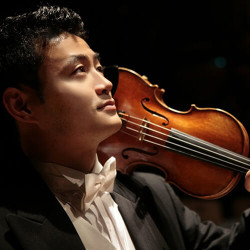 Daisuke Yamamoto
Music Listening
Daisuke Yamamoto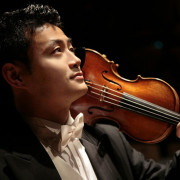 Violinist Daisuke Yamamoto, known for exhibiting "immense virtuosity and probing musicianship," is originally from Marietta, GA. Concertmaster of the Richmond Symphony since 2013, he has been featured as a soloist on several occasions since his arrival, including a performance of the Theme from Schindler's List for the Holocaust Remembrance Concert, which was broadcast statewide. Other performances include Saint-Saëns' Introduction and Rondo capriccioso, Ravel's Tzigane and Vivaldi's "Autumn" from The Four Seasons. Before coming to Richmond he was a member of the New World Symphony. While at New World, he soloed with the orchestra, performing Bruch's Scottish Fantasy. He has also collaborated with Jaime Laredo in a performance of Vivaldi's Concerto for Four Violins. He was also hand-picked by Michael Tilson Thomas to participate in the Thomashefsky Project, an homage to Tilson Thomas's grandparents who were pioneers of the American Yiddish Theater. The project was recorded for DVD and was aired on PBS Great Performances. He was also invited to Medellín, Colombia, where he led sectionals and masterclasses as well as performed Mozart's Violin Concerto No. 5 with the Orquesta Filarmónica de Medellín.
An avid orchestral performer, he has performed with many orchestras across the US, including The Cleveland Orchestra on numerous occasions both on tour and in Cleveland, New World Symphony, and the Spokane Symphony. As a concertmaster, he has led the New World Symphony on several occasions both at the New World Center and the Adrienne Arsht Center, Louisville Symphony Orchestra, Spokane Symphony, Youngstown Symphony Orchestra, and the Blossom Festival Orchestra. His performances have taken him to many great concerts halls in America and Europe, including Carnegie Hall, Severance Hall, Benaroya Hall, Suntory Hall, Festspielhaus and the KKL Luzern Concert Hall. He has worked with such notable conductors as Michael Tilson Thomas, Franz Welser-Möst, Fabio Luisi, Osmo Vänskä, Nicholas McGegan, Robert Spano, Jeffrey Tate and David Zinman. As a chamber musician, he has collaborated with Robert McDuffie, Ida Kavafian, Peter Wiley, Steven Tenenbom, Jasper String Quartet, members of The Cleveland Orchestra, Tokyo String Quartet, Duo Patterson and Jerry Wong.
Yamamoto currently resides in Richmond with his wife, who is a math teacher at Atlee High School, and their 2 cats.