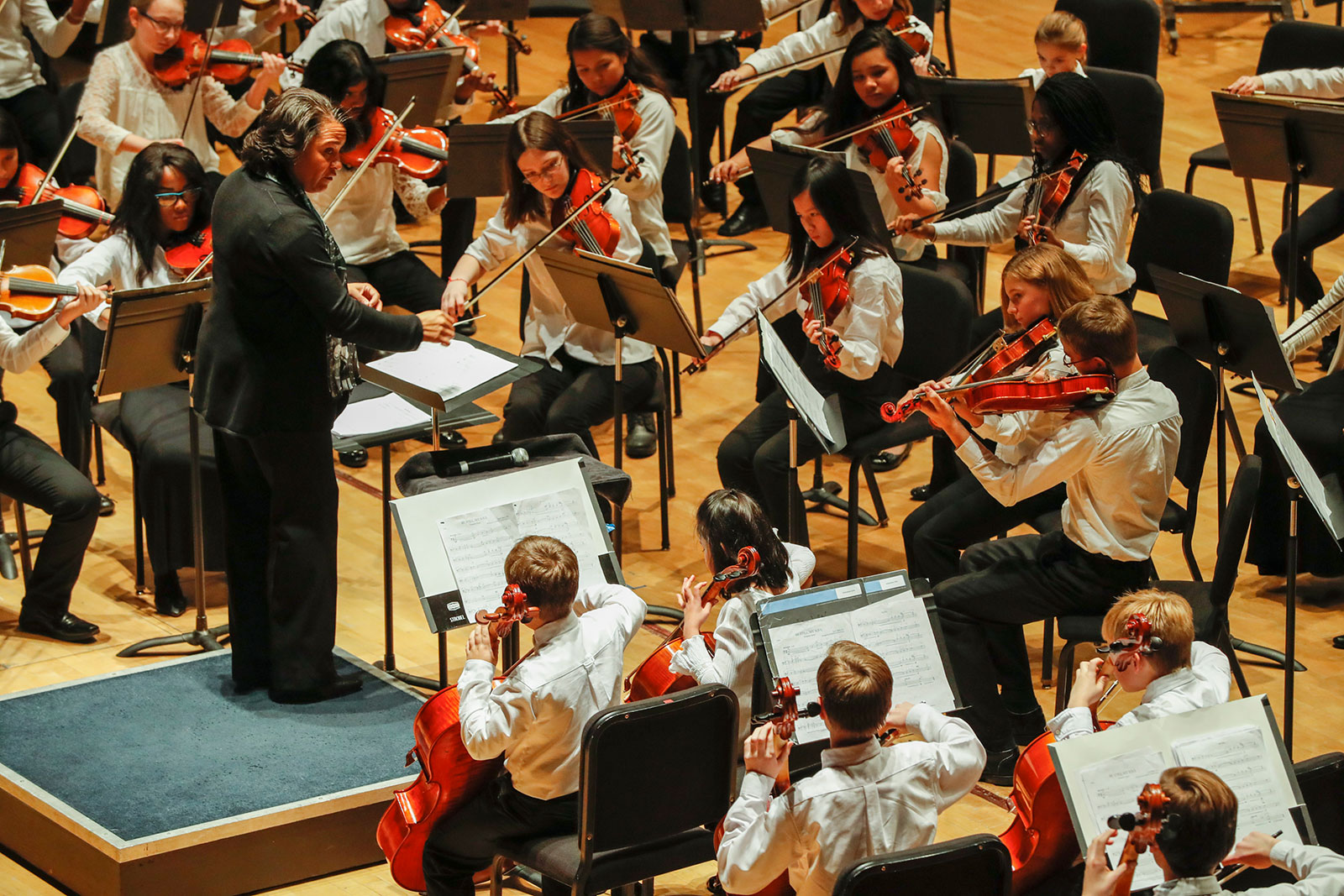 Welcome to The Richmond Symphony School of Music
FOUNDED IN THE SUMMER OF 2020, the Richmond Symphony School of Music (RSSoM) is now in operation as a virtual music school open to the public. Together, we aspire to provide a broad range of programming to Central Virginia, the Commonwealth, and beyond, and to establish the foundation upon which a brick-and-mortar community music school will be established in the future.
During our first year, over 400 students attended more than a dozen offerings: digital ensemble classes based on our pre-COVID youth orchestras; precollege chamber music, music theory, and composition classes; and evening classes for adults — with a vision for more in the future. As a virtual music school, we utilize videoconferencing software and an array of both digital and traditional resources to supplement instruction and exploration, and to facilitate real-time lessons and classes.
A diverse and dedicated team of musicians, students, teachers, parents, administrators, and music education professionals representing our region's leaders in the field continue to develop our plans for growth in 2021 and beyond.
Our sincere hope and dream is that RSSoM will grow to take its place among Richmond's many fine institutions as a hub of a spectrum of activities, where music education is accessible to all and where all styles and traditions of music are valued, respected, and pursued with dedication, passion, and love: "changing lives through the power of music."
RICHMOND SYMPHONY VISION STATEMENT:
We change lives through the power of music.
RICHMOND SYMPHONY MISSION STATEMENT:
The Richmond Symphony performs,
teaches, and champions music to inspire and
unite our communities.
STAY POSTED
Get our weekly school updates, upcoming events, new semester classes, and school announcements.

Music Explorations
A free series featuring guest artists and experts
in the music industry
Stay tuned for our next event!