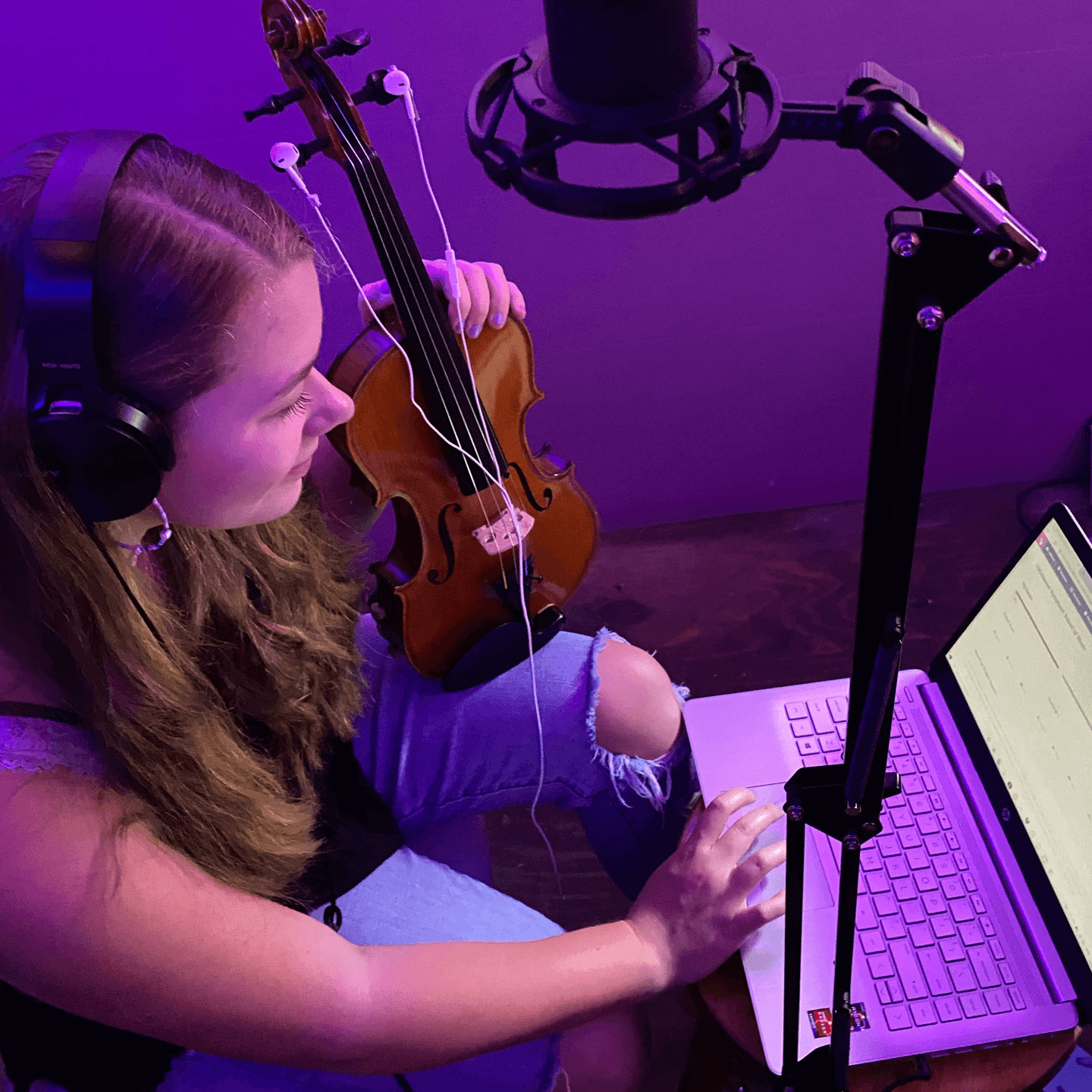 Welcome to Our Spring Semester
FOR BOTH NEW AND RETURNING STUDENTS in the Richmond Symphony Youth Orchestra Program (YOP), our four "Masterpiece Collective" classes present an online musical experience for each ensemble. Elective classes in chamber music, music theory, and composition have also been designed specifically for students enrolled in one of the "Masterpiece Collective" ensemble classes.
Pre-college classes offered to students who do not participate in a YOP ensemble include both traditional and jazz music theory and composition. Pre-college strings players interested in jazz and improvisation are encouraged to enroll in "Cruisin' Thru Keys: An Exploration in Improvisation." Advanced student pianists have the opportunity to learn from four master teachers in the Richmond area in our new "Piano Symposium," and vocalists may now join our RSSoM community through enrollment in the inaugural "Essential Skills for Student Singers." Our expanded course offerings ensure a pre-college class for all musical interests!
This spring, we offer the sequel of two favorite classes designed for the adult learner, offered at a discount to high school and college students. Back by popular demand, Titus Underwood leads "Black Music Discovery 2," with all new guests, discussions, and performances surrounding African American musicians and composers. From Brian Jones comes "Jazz on Film," featuring the music of your favorite movies, TV shows, and documentaries in the world of jazz. You have the option to subscribe to the entire semester OR join individual classes at your convenience - whatever is best for you.
With the continuation of old favorites comes the promise of new favorites, too: Adrian Pintea and Ellen Cockerham Riccio, two Richmond Symphony violinists, introduce a new RSSoM series, "For Your Ears Only." Buckle in and hold on tight for a wild ride through the bizarre, entertaining and brilliant world of music history in "Treesa Ruins Classical Music." Discover the fundamentals of music theory or hone your chamber music performance skills with coachings from our very own Richmond Symphony musicians.
Whether you are a new or returning student, we are so excited that you are now part of the RSSoM community. Thanks for joining us - see you in class!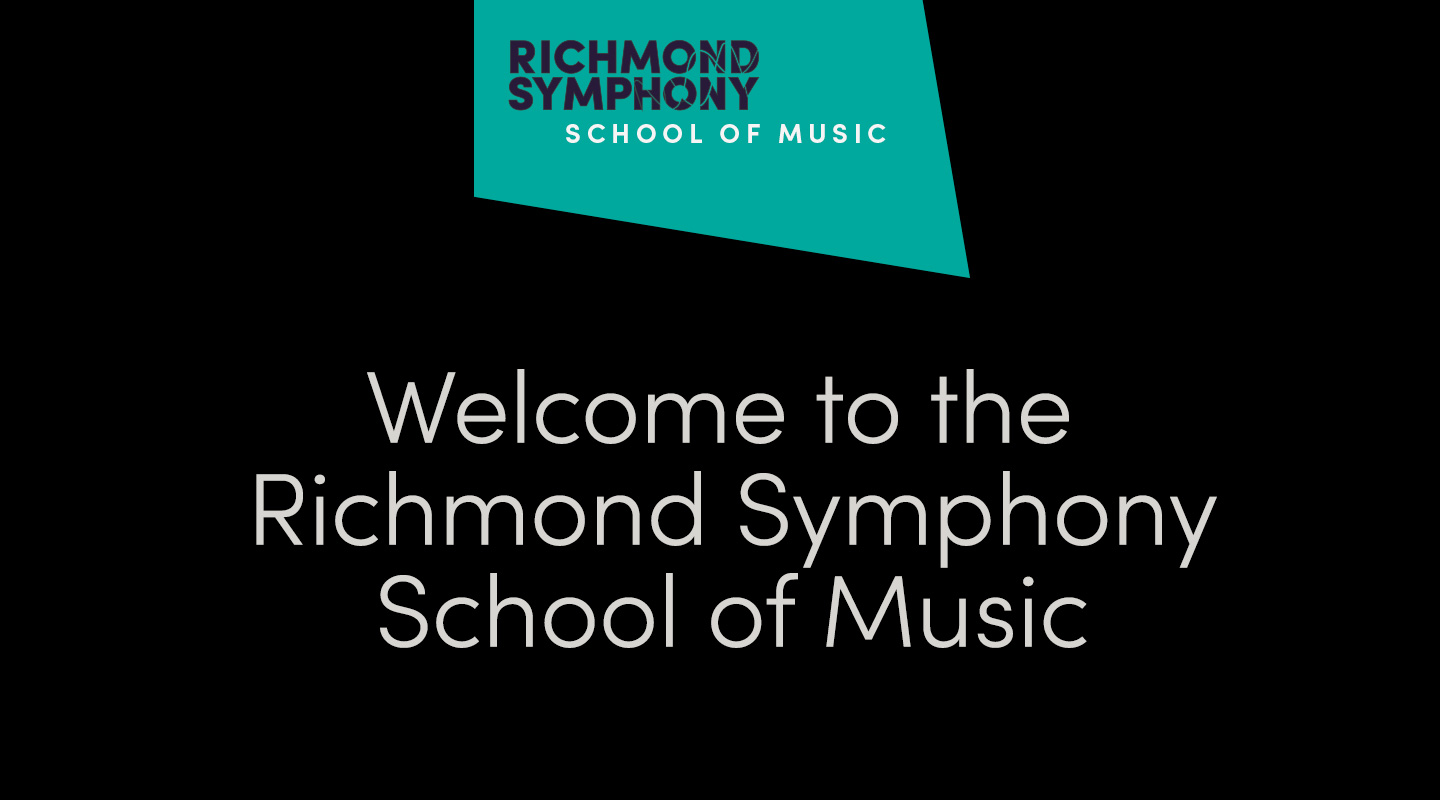 RSSoM Class Offering — Spring 2021
Registration open
Ensembles
Precollege
Chamber Music for RSYO Students
Instructor:
Various

Registration open
Jazz
Precollege
Cruisin' Thru Keys: An Exploration in Improvisation

Registration open
Vocal
Precollege
Essential Skills for Student Singers

Registration open
Jazz, Music Theory
Precollege
Introduction to Jazz Theory

Registration open
Ensembles
Precollege
Masterpiece Collective – A RSYO Experience

Registration open
Ensembles
Precollege
Masterpiece Collective – A String Sinfonietta Experience

Registration open
Ensembles
Precollege
Masterpiece Collective – A YCO & Camerata Experience: The Full Orchestra for Strings

Registration open
Ensembles
Precollege
Masterpiece Collective – A YCO & Wind Ensemble Experience: The Full Orchestra for Woodwind, Brass, & Percussion

Registration open
Piano
Precollege
Piano Symposium
Instructor:
Various

Registration open
Music Theory
Precollege
Pre-College Music Theory: Harmony 1

Registration open
Music Theory
Precollege
Pre-College Music Theory: Theory 1

Registration open
Music History
Adult, High School/College
Black Music Discovery 2

Registration open
Ensembles
Adult
Chamber Music for Adults
Instructor:
Various

Registration open
Music Listening
Adult
For Your Ears Only


Registration open
Composition
Precollege
Intermediate Composition

Registration open
Music Theory
Adult
Intro to Music Theory for Adults

Registration open
Jazz, Music History
Adult, High School/College
Jazz on Film

Registration open
Music History
Adult
Treesa Ruins Classical Music