In the 2021-2022 season, students in YCO will come together to rehearse and perform orchestral music. In addition to full ensemble rehearsals, students will also work in tandem with Richmond Symphony musicians through level-appropriate sectional coachings. All students will also be able to enroll in collaborative and exploratory elective classes to fill out their YCO experience.
Two performances will celebrate our achievements throughout the season. Our free Music Explorations series will continue to promise exciting connections with guest artists on a variety of topics.
Rehearsals will take place on MONDAYS from 5pm-7pm in Rhythm Hall at the Dominion Energy Center (612 E. Grace St.).

Tuition - $429
YCO Concert Pack - $95
YCO Activity Fee - $25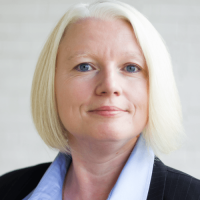 Sandy Goldie
Sandy Goldie is Director of Music Education at Virginia Commonwealth University, President of Virginia Music Educators Association Highe… Read More >>
Adult Tuition
Full Subscription
N/A
Individual Class
N/A
Student Tuition
Full Subscription
N/A
Individual Class
N/A