Music Theory | Precollege
Introducing RSSoM's third level of music theory, Harmony II!
In addition to a thorough review of fundamental concepts, this course introduces and explores compound rhythms, 7th chords, SATB writing, transposition, modulation and melody writing.
All students, even those who took RSSoM theory courses last year, who want to register for upper levels of music theory must take a placement test before registering. We have a stress-free, at-home proficiency test to ensure you are placed in the proper theory course. Please contact Amy Pintea, apintea@richmondsymphony.com, prior to registration for more information.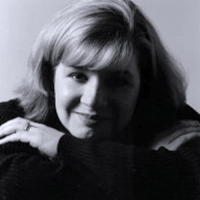 Dana McComb
Canadian-born cellist Dana McComb has performed as a chamber musician, recitalist, and orchestral musician in venues across North Americ… Read More >>
Adult Tuition
Full Subscription
N/A
Individual Class
N/A
Student Tuition
Full Subscription
N/A
Individual Class
N/A