Listening to a live concert is an experience that can be as personal as it is communal. In this 4-class interactive course, you will be given a set of skills that will help you get more out of any concert situation. Think of it like adding various filters to enhance certain aspects of the music. RSO violinists Adrian Pintea and Ellen Cockerham Riccio will guide participants through the process of listening and draw them out on their reactions and impressions.
No assignments will be given outside of class time, but suggested listening lists will be provided for those who would like to strengthen their new skills. All you'll need is a blank notebook and a good pair of headphones, if you have them!
See what our students are saying about this class!
"For Your Ears Only was a superb experience. Ellen provided very good introductions to the music and nice responses to participant questions and comments. Adrian offered very incisive comments on individual pieces. Very good pre and post-session materials were provided."
**Class is offered as a package only (no individual classes may be sold.)
Class will meet on the following Tuesdays at 7pm:
8/31
9/28
10/26
11/30
Space is limited. Register today!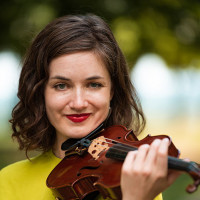 Ellen Cockerham Riccio
Ellen Cockerham Riccio has served as Principal Second Violin of the Richmond Symphony since 2009. Previously, she served as Principal Se… Read More >>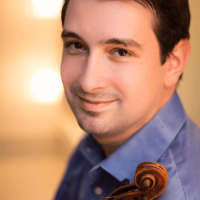 Adrian Pintea
Romanian violinist Constantin Adrian Pintea has performed throughout Europe and the United States as a soloist and chamber music player.… Read More >>
Adult Tuition
Full Subscription

$60

Individual Class
N/A
Student Tuition
Full Subscription
N/A
Individual Class
N/A