Music Wellness | Precollege
How often are you told that you need to work on your posture? Join certified Alexander Technique instructor and Richmond Symphony musician, Jocelyn Vorenburg, in a one month course designed to help students improve habits in posture and movement.
What is Alexander Technique? Alexander Technique allows you to develop greater awareness of postural habits that get in the way of your natural coordination. Students will learn the skills to undo these patterns and to make the choice to move without them. In online lessons using verbal instruction from the teacher, you learn how to go about your daily activities with increasingly greater ease and less effort.
Not a musician? That's ok! This course is open to any student wishing to learn more about how posture and movement can improve all facets of daily life.
This course meets on the following Wednesdays in March: 3/2, 3/9, 3/16, 3/23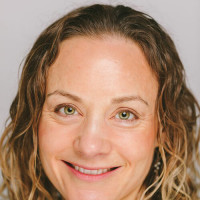 Jocelyn Vorenberg
Jocelyn Vorenberg obtained her certification from AmSAT (American Society for the Alexander Technique, Read More >>
Adult Tuition
Full Subscription

$80

Individual Class
N/A
Student Tuition
Full Subscription
N/A
Individual Class
N/A